YeraSon is a New York based Cuban Charanga Orchestra that was founded in 2001. YeraSon electrifies old-school Cuban Music with a distinctly modern New York twist. YeraSon interprets authentic Son, Mambo, Cha Cha Cha, Boleros, Guajiras, and Merengue with inimitable drive and swing. The group's unique sound is at once elegant and energetic with a contagious rhythm that attracts dancing and listening crowds alike. Delighting audiences from Concert Halls, Festivals, Universities, Film, Television, Weddings, Night Clubs and Restaurants, YeraSon is a treat for both ears and the feet!
YeraSon has won a 2013 GRAMMY - Best Compilation Soundtrack For Visual Media, for their work on Woody Allen's Academy Award Winning Film, Midnight in Paris. YeraSon appears in the Woody Allen Film, Cafe Society, and are on Track 12 of the Cafe Society Soundtrack. YeraSon has appeared in a Live Broadcast from Town Hall New York as a guest of A Prarie Home Companion, and have performed at the Kennedy Center in Washington DC for the Latin Heritage Awards. YeraSon has appeared in a video with the Japanese Pop Music Group SMAP, a Nokia Commercial, and a Havana Central Commercial, and can be seen performing live weekly in and around New York City with the Orquesta Charanga and Trio Formats, and also performs as a Big Band with a full Brass section and Dance Company.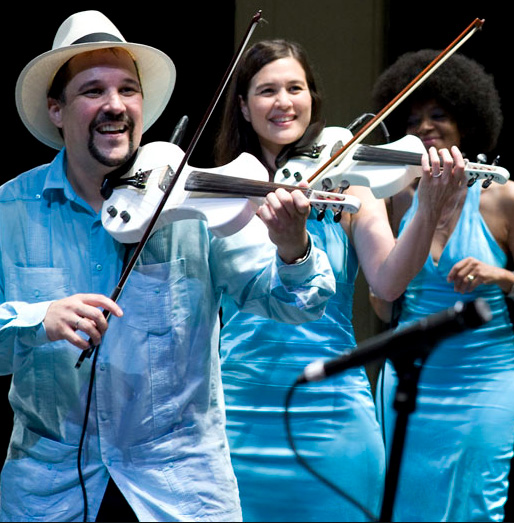 Yrving Yeras
Director, Singer, Violinist,
Composer, Arranger, & Educator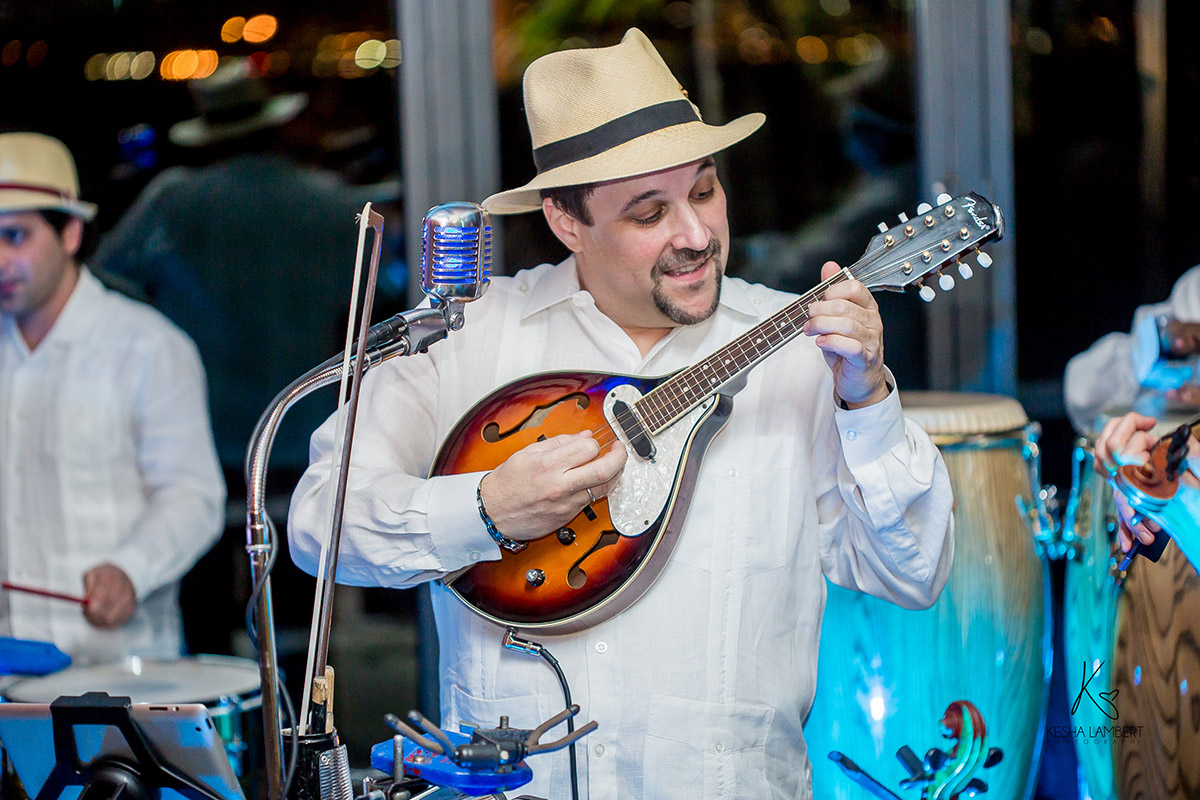 Grammy Winning Violinist Yrving Yeras was born in 1973 in Santa Clara, Cuba. Yrving began his music studies at age 6 and by the time he was 14 was already playing violin professionally in the Santa Clara Symphonic Orchestra - the youngest musician ever to be hired to play professionally in that orchestra's history in which he rose to earn the principal chair. He performed with the symphony for over eight years.
In additional to his great success as a young classical musician, Yrving was also a member of the highly acclaimed and award-winning traditional music group, Orquesta Charanga Oro Verde, which appeared regularly in Cuba's Music Festivals, as well as taking top prizes and winning numerous National competitions.
While still in Cuba, Yrving created his own trio, Alma Latina, which had the incredible privilege of touring Europe and Central America as Ambassadors of Traditional Cuban Music. Alma Latina was repeatedly invited to perform in Germany, Belgium, Holland, Costa Rica, Panama,Guatemala, and throughout Cuba.
In 1999, Yrving came to the United States seeking freedom of personal and political expression. Since then, he has performed and recorded with about every great Charanga Orchestra in New York.
In 2001, Yrving founded YeraSon which has performed constantly around New York keeping Yrving extremely busy as a Director, Bandleader and Soloist working with New York's greatest Latin Musicians. He has been a featured soloist in Concerts at Lincoln Center and NYU's Skirball Center for the Performing Arts. He appears in the HBO Boardwalk Empire Season 5 premiere in the 1931 scenes from Havana, Cuba as the bandleader Don Azpiazu with the Havana Casino Orchestra. Yrving, as well as being a Violinist, Singer & Bandleader, plays Tres, Charango, Percussion, Teaches, Arranges, Composes and works as a Luthier.
Press Below for More Info